There are some differences between heparin and crude heparin. Many people confuse the two. In fact, crude heparin sodium is also called crude heparin sodium. During extraction, the relevant extraction method or purity information should not be ignored. What is specific thick heparin sodium?
  In the preparation of crude heparin sodium, sulfuric acid is generally extracted from the mucous membrane of pig small intestine, and sodium salt of glucosamine can be made into molecules through separation and purification of heparin.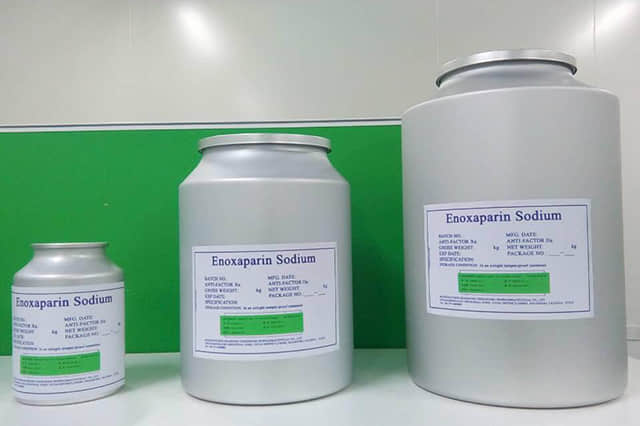 Heparin and other new anticoagulants have certain antithrombotic or anticoagulant effects. Crude heparin sodium has different molecular weight. The molecular weight will vary depending on how we do it or how we do it. Generally, it is a linear chain molecule composed of six ponds or batang repeating units, with most molecular weights between 3000-30000 and average molecular weights around 15000. From the outside, of course, they are solid particles or powders of yellow, brown and nearly gray or similar colors.
  Heparin sodium API Supplier explains how crude Heparin sodium is formed. Crude Heparin sodium does not mix easily with organic solvents such as ethanol or acetone, so it can be stored with these solvents. However, it is very easy to mix with water, so be sure to store it in a cool, dry and ventilated place and do not come into contact with water.