Heparin sodium is first extracted from animal intestinal mucosa and lung to make crude heparin. Crude heparin also contains protein and other impurities, which can not be directly used in clinical treatment. Preparation of heparin as an API requires further purification. The main quality indicator of heparin API is potency, which is the heparin active unit per mg of heparin API. The more active units per mg of heparin API, the better the quality and the stronger the anticoagulant activity.
  Heparin API is the intermediate product in the value chain of this industry, while low molecular weight heparin preparation is the most high-end product in the value chain of this industry. In the transformation process of the above products, the value of the products has been greatly improved. According to the calculation, from crude heparin to heparin raw material, and then from heparin raw material to low molecular weight heparin preparation, the product value can be increased at least dozens of times. The initial clinical use of heparin, known as ordinary heparin or standard heparin, is mainly used for the treatment of diffuse intravascular coagulation caused by various causes, as well as anticoagulation treatment of some blood samples or instruments in hemodialysis, cardiopulmonary bypass, catheterization, microvascular surgery and other operations.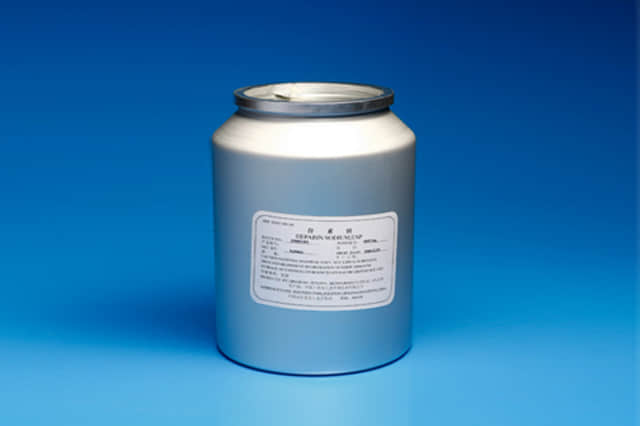 Clinical applications and studies have shown that standard heparin not only has anticoagulant effect, but also has many other biological activities and clinical uses, including hypidemia, anti-proliferation of smooth muscle cells (SMC) in media, promoting fibrinolysis, etc. Still can treat chilblain, varicose vein, nerve sex dermatitis, shallow phlebitis and so on common symptom. Application of low molecular weight heparin in the late 1990s, western medical researchers through chemical or enzymatic depolymerization of ordinary heparin, the molecular weight distribution in 3500-6500 heparin derivatives, namely low molecular weight heparin. A large number of clinical studies have proved that LMWH has strong antithrombotic effect and wider medical use, and has become the preferred drug for the treatment of acute venous thrombosis and acute coronary syndrome (angina pecina, myocardial infarction).
  The above is the value introduction of Heparins Manufacturer for crude Heparin products. Jiong is Heparin Sodium API supplier. Welcome to consult and learn about it!