Heparins Manufacturer introduction Heparin sodium belongs to mucoglycan, which exerts anticoagulant effect through activating antithrombin and has influence on three stages of coagulation process. It's anticoagulant in and out of the body, prolongs clotting time, but it's not absorbed by mouth, so we can only give it from the subcutaneous muscle or an iv, where it's absorbed well.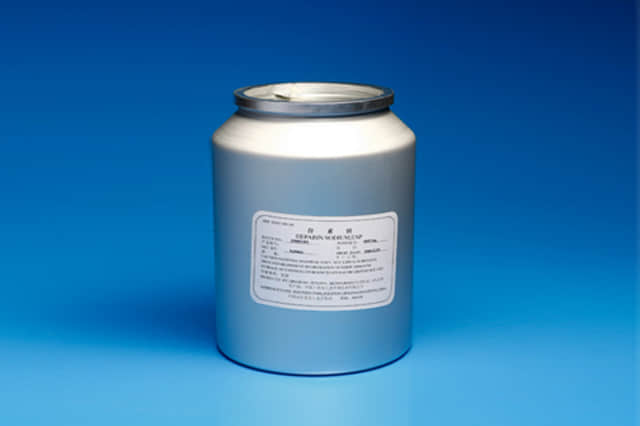 The effect of heparin calcium is similar to that of heparin sodium, but after subcutaneous injection, heparin calcium does not reduce the coverage of intercellular capillaries, nor does it change the permeability of blood vessels, basically overcomes the side effects of easy hemorrhage caused by subcutaneous injection of heparin sodium, and heparin calcium also has obvious characteristics of anti-renin and anti-aldosterone activities.
  Qingdao Jiulong Medicine is a Heparins Manufacturer, including Chondroitin Sodium, Heparin Sodium, enoxaparin Sodium, Heparinoid, etc. Welcome to inquire about Heparin Sodium Price!