Searching for a trusted supplier of Enoxaparin Sodium API? Look no further! As a reputable supplier, we specialize in providing high-quality Enoxaparin Sodium Active Pharmaceutical Ingredients (APIs). Count on us for top-notch products and exceptional service.
  Why Choose Us as Your Enoxaparin Sodium API Supplier?
  Superior Quality: Quality is our top priority. Our Enoxaparin Sodium APIs undergo rigorous testing to ensure their purity, safety, and effectiveness. We adhere to strict quality control standards, guaranteeing that our products meet the highest industry requirements.
  State-of-the-art Facilities: Equipped with advanced manufacturing facilities, we employ cutting-edge technology and stringent quality control measures throughout the production process. This ensures consistent quality and reliability in all our Enoxaparin Sodium API products.
  Regulatory Compliance: We strictly adhere to all relevant regulations and guidelines to ensure the safety and efficacy of our Enoxaparin Sodium APIs. Our production processes are in full compliance with Good Manufacturing Practices (GMP) standards, giving you peace of mind.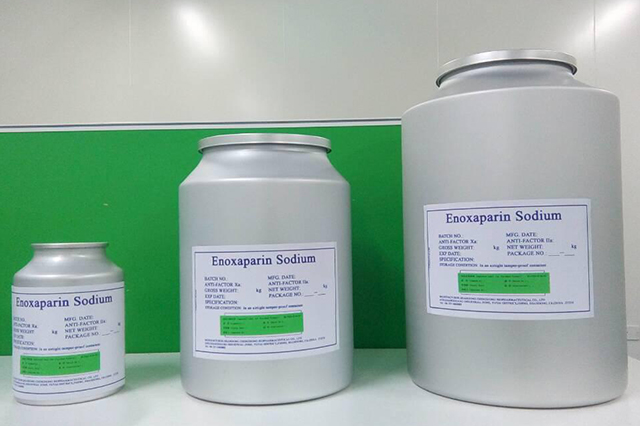 Reliable Supply Chain: We have established a robust supply chain network to ensure timely delivery of your Enoxaparin Sodium APIs. Our efficient logistics enable us to ship globally, reaching you wherever you are located. Count on us for prompt and hassle-free service.
  Exceptional Customer Support: Your satisfaction is our priority. We provide personalized and responsive customer support, addressing your inquiries and concerns promptly. Partner with us for a seamless and fulfilling experience.
  Partner with the Leading Enoxaparin Sodium API Supplier
  Choosing the right supplier for your Enoxaparin Sodium API needs is crucial for your success. With our unwavering commitment to quality, cutting-edge facilities, regulatory compliance, reliable supply chain, and exceptional customer support, we are the ideal partner for you.
  Contact us today to discuss your Enoxaparin Sodium API requirements. Experience the excellence and reliability that set us apart as the leading Enoxaparin Sodium API supplier.