Interested in low molecular weight Heparin sodium? Look no further! We provide high-quality Low Molecular Weight Heparin Sodium (LMW-Heparin) for various medical applications. Our LMW-Heparin offers unique advantages in terms of efficacy and safety.
  What Makes Low Molecular Weight Heparin Sodium Special?
  Enhanced Effectiveness: Low molecular weight Heparin sodium exhibits improved bioavailability, allowing for more predictable and consistent therapeutic effects. This makes it an excellent choice for managing a range of medical conditions.
  Increased Safety Profile: LMW-Heparin has a more predictable dose-response relationship compared to unfractionated heparin. It offers enhanced anticoagulant effects with a lower risk of bleeding complications, making it a safer choice for patients.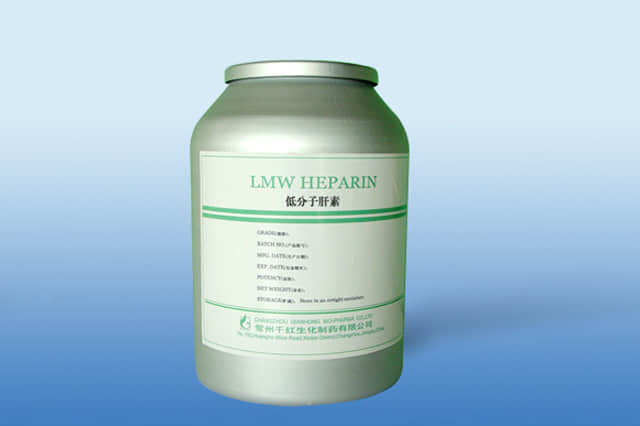 Convenient Administration: Low molecular weight Heparin sodium can be administered subcutaneously, allowing for convenient at-home use. Its longer half-life often permits once or twice-daily dosing, reducing the need for frequent injections.
  Versatile Applications: LMW-Heparin finds applications in various fields, including deep vein thrombosis prevention, acute venous thromboembolism treatment, and prophylaxis during surgeries. Its wide-ranging benefits make it a valuable therapeutic option.
  Partner with the Leading Supplier
  Choosing the right supplier is essential when it comes to Low Molecular Weight Heparin sodium. With our commitment to quality, reliability, and customer satisfaction, we are your trusted partner.