Welcome to our website, where we proudly introduce ourselves as a leading manufacturer of Enoxaparin Sodium Active Pharmaceutical Ingredients (API). With a strong focus on quality and reliability, we are committed to delivering superior-grade Enoxaparin Sodium API to pharmaceutical manufacturers worldwide. In this article, we will provide an overview of our Enoxaparin Sodium API manufacturing capabilities, emphasizing our commitment to excellence and the value we bring to our esteemed clients.
  Commitment to Quality:
  Quality is at the core of everything we do as an Enoxaparin Sodium API manufacturer. We adhere strictly to stringent Good Manufacturing Practices (GMP) guidelines, utilizing state-of-the-art facilities and cutting-edge equipment to ensure the highest levels of quality control. From the careful selection of raw materials to the final stages of API production, we conduct rigorous testing and analysis to ensure the purity, potency, and safety of our Enoxaparin Sodium API. Our unwavering commitment to quality empowers pharmaceutical manufacturers to develop formulations that meet regulatory requirements and deliver optimal therapeutic results for patients.
  Reliable Manufacturing Process:
  At our Enoxaparin Sodium API manufacturing facility, we have implemented streamlined processes to ensure reliability and efficiency. Equipped with advanced machinery and innovative technology, we have the capabilities to consistently produce Enoxaparin Sodium API that meets international industry standards. Our optimized manufacturing processes prioritize consistency and efficiency, enabling us to meet the specific needs and demands of our clients. Regardless of scale or volume, we are committed to providing prompt and reliable delivery to our valued customers.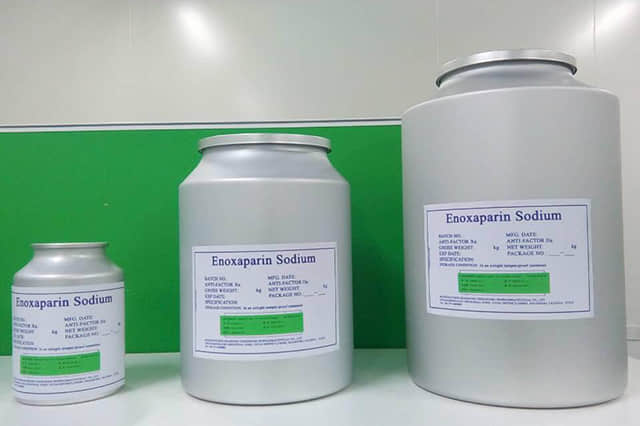 Regulatory Compliance:
  Compliance with regulatory standards is of utmost importance in the pharmaceutical industry, and we understand its significance. Our Enoxaparin Sodium API manufacturing facility maintains all the necessary certifications and registrations to validate the quality and safety of our products. We strictly adhere to guidelines established by international regulatory authorities, providing our clients with confidence and peace of mind when incorporating our API into their pharmaceutical formulations.
  Customer-Centric Approach:
  We prioritize the needs of our clients and aim to build long-term partnerships based on trust and exceptional service. Our dedicated team of professionals is committed to providing outstanding customer support, prompt response times, and tailored solutions. We understand the importance of effective communication, technical guidance, and providing necessary documentation for regulatory submissions. By offering comprehensive support, we strive to ensure a seamless and positive experience for our clients throughout the manufacturing process.
  As a trusted Enoxaparin Sodium API manufacturer, we are dedicated to providing high-quality pharmaceutical ingredients that meet the rigorous demands of the industry. Our unwavering commitment to quality, reliable manufacturing processes, regulatory compliance, and customer-centric approach set us apart. Choose us as your trusted partner for Enoxaparin Sodium API, and experience the assurance of excellence in manufacturing and supply. Contact us today to discuss your requirements and let us be your valuable partner in achieving success in the pharmaceutical industry.