Welcome to our website, where we take pride in introducing ourselves as a reputable provider of Heparin Sodium Active Pharmaceutical Ingredients (API). As a trusted partner in the pharmaceutical industry, we are dedicated to delivering superior-quality, compliant, and reliable Heparin Sodium API to pharmaceutical manufacturers worldwide. In this article, we will provide an overview of our Heparin Sodium API offerings, highlighting our commitment to excellence and the value we bring to our esteemed clients.
  Ensuring Quality:
  At our company, we prioritize quality throughout the manufacturing process. Adhering to stringent Good Manufacturing Practices (GMP) guidelines, we employ cutting-edge facilities and advanced equipment to maintain strict quality control measures. From raw material selection to the final stages of API production, we are committed to ensuring the purity, potency, and safety of our Heparin Sodium API. By upholding rigorous quality standards, we empower our clients to develop pharmaceutical formulations that meet regulatory requirements and provide optimal therapeutic benefits for patients.
  Reliable Supply Chain:
  With a robust and reliable supply chain, we have earned a reputation for delivering consistent and timely Heparin Sodium API. We carefully source raw materials from trusted suppliers, subjecting them to stringent quality assessments to ensure their compliance with international standards. Our streamlined manufacturing processes and efficient logistics management enable us to fulfill client demands promptly and efficiently, whether it's for small-scale or large-volume orders. Our Heparin Sodium API company is dedicated to meeting your specific requirements, on time and on budget.
  Regulatory Compliance:
  Compliance with regulatory standards is of utmost importance in the pharmaceutical industry. Understanding the significance of adhering to stringent regulations, we maintain the necessary certifications and registrations to validate the quality and safety of our products. Our Heparin Sodium API complies with the guidelines established by international regulatory authorities, providing our clients with confidence and reassurance when incorporating our API into their pharmaceutical formulations.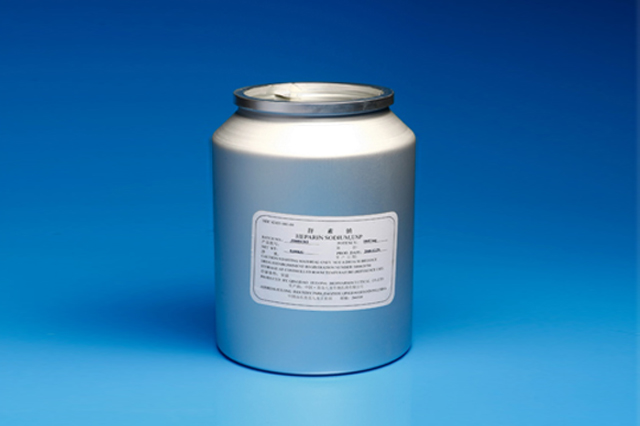 Customer-Centric Approach:
  At our Heparin Sodium API company, we prioritize customer satisfaction and strive to foster long-term partnerships with our clients. We offer reliable customer support, ensuring prompt response times and tailored solutions. Our team of experienced professionals is available to address any inquiries, provide technical guidance, and offer necessary documentation for regulatory submissions. We aim to provide a seamless experience and exceptional customer service, solidifying our commitment to meeting and exceeding our clients' expectations.
  As a trusted provider of high-quality Heparin Sodium API, we are dedicated to meeting the stringent demands of the pharmaceutical industry. Our unwavering commitment to quality, reliable supply chain, regulatory compliance, and customer-centric approach sets us apart. Choose us as your trusted source for Heparin Sodium API, and experience the assurance of excellence in manufacturing and supply. Contact us today to discuss your requirements, and let us be a partner in your journey towards pharmaceutical success.