Welcome to our website! As a renowned chondroitin sulfate sodium API manufacturer, we are dedicated to supplying top-quality pharmaceutical ingredients to meet the growing demands of the industry. With our commitment to excellence, stringent quality control processes, and reliable production capabilities, we have established ourselves as a trusted partner for pharmaceutical companies worldwide.
  Superior Quality: We prioritize quality in every aspect of our manufacturing process to ensure the purity and effectiveness of our chondroitin sulfate sodium API. Our state-of-the-art facilities operate under strict quality control measures, adhering to global regulatory standards. From raw material sourcing to the final product, we guarantee consistent excellence, ensuring that you receive superior quality ingredients.
  Cutting-Edge Manufacturing: Equipped with advanced technology and a skilled team, our manufacturing facilities are designed to produce chondroitin sulfate sodium API that meets the most demanding industry requirements. With a focus on efficiency and precision, we employ advanced manufacturing techniques, resulting in a highly purified and standardized product.
  Customization Capabilities: We understand that different customers may have unique specifications and requirements. With our extensive experience and expertise, we have the flexibility to accommodate custom requests. Whether you need specific grades, particle sizes, or packaging options, we can work closely with you to develop tailored solutions that meet your specific needs.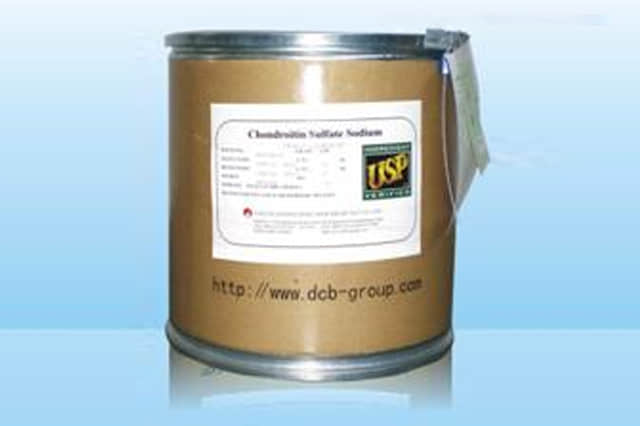 Regulatory Compliance: As a reputable manufacturer, we prioritize regulatory compliance. Our chondroitin sulfate sodium API undergoes rigorous testing and analysis throughout the production process to ensure adherence to international regulatory guidelines. With us as your partner, you can rest assured that our products meet the highest quality standards and comply with all relevant regulations.
  Reliable Supply Chain: We recognize the importance of a robust and reliable supply chain in the pharmaceutical industry. With our efficient supply chain management, we ensure timely deliveries to customers worldwide. We maintain a strong inventory system and collaborate with trusted logistics partners, allowing us to fulfill your orders promptly and reliably.
  Collaborative Partnership: We believe in establishing collaborative partnerships with our customers based on trust and transparency. Our dedicated team is committed to providing exceptional customer service and technical support. We are always available to address your inquiries, provide the necessary documentation, and offer assistance to ensure a seamless and successful partnership.
  Choose us as your chondroitin sulfate sodium API manufacturer and experience our commitment to quality, customization capabilities, and customer satisfaction. Contact us today to discuss your requirements and discover how we can support your pharmaceutical manufacturing needs.