Enoxaparin sodium is a low molecular weight heparin (LMWH) that is widely used as an anticoagulant in the prevention and treatment of thromboembolic disorders. Enoxaparin sodium works by inhibiting the activity of factor Xa and thrombin, two key enzymes involved in blood clotting.
  Enoxaparin sodium API (active pharmaceutical ingredient) is the raw material used to produce enoxaparin sodium injections or prefilled syringes. Enoxaparin sodium API must meet strict quality standards and specifications to ensure the safety and efficacy of the final product.
  Enoxaparin Sodium API Company is a leading supplier of high-quality enoxaparin sodium API to the global pharmaceutical industry. We have over 20 years of experience in the research, development, production and export of enoxaparin sodium API. We have a state-of-the-art manufacturing facility that complies with the current good manufacturing practices (cGMP) and the international pharmacopoeia standards. We have a dedicated quality control team that performs rigorous testing and analysis of every batch of enoxaparin sodium API. We also have a professional customer service team that provides timely and efficient support to our clients.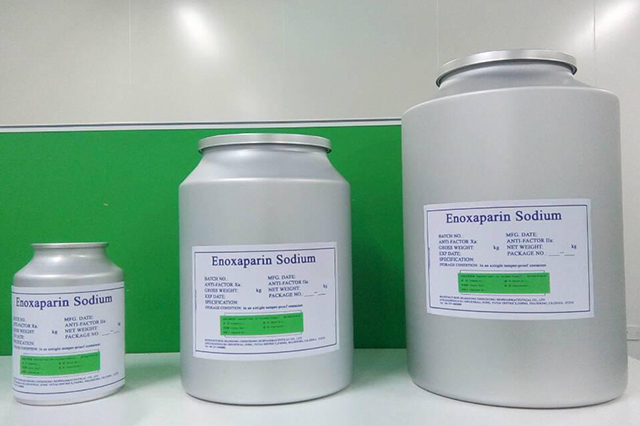 Enoxaparin Sodium API Company is committed to providing our customers with the best quality, price and service. We offer competitive prices and flexible delivery options. We can customize our enoxaparin sodium API according to our customers' specific requirements. We also provide technical support and regulatory assistance to help our customers obtain the necessary approvals and certifications for their products.
  If you are looking for a reliable and reputable enoxaparin sodium API supplier, look no further than Enoxaparin Sodium API Company. Contact us today to get a quote or request a sample. We look forward to hearing from you and establishing a long-term business relationship with you.