As a well-known Heparins Manufacturer, Qingdao Jiulong Pharmaceutical is committed to providing high quality heparin products and is a trusted partner in the pharmaceutical industry. We are well known for our quality products, professional team and excellent customer support. Whether you are looking for a reliable supplier or looking for a partner, Qingdao Jiulong Medicine is your ideal choice.
  High quality heparin products
  Qingdao Jiulong Pharmaceutical is well known for its high quality heparin products. We use advanced production technology and strict quality control process to ensure the purity, stability and safety of each batch of products. Our heparin products meet international pharmacopoeia standards and pass several rigorous quality tests and validations. Whether it is regular heparin or low molecular weight heparin, we can provide a reliable supply of products.
  Advanced production equipment and technology
  Qingdao Jiulong Pharmaceutical has advanced production equipment and technology to ensure the efficient production of heparin products. We continuously invest in research and development and production technology to keep pace with the industry. Through strict process control and equipment management, we are able to provide consistent product quality to meet the needs of our customers.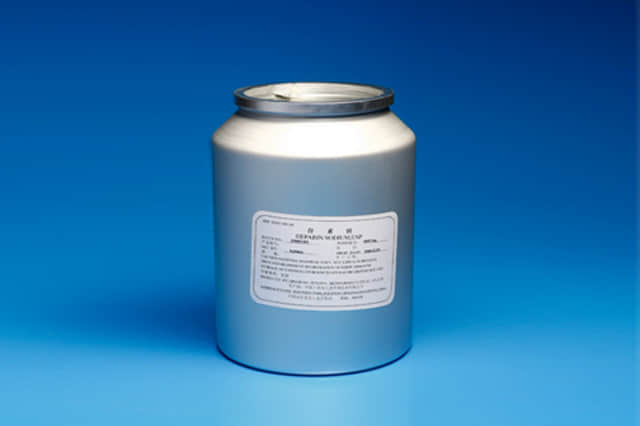 Rich industry experience and professional team
  Qingdao Jiulong Pharma has rich industry experience and expertise in the production of heparin products. Our team is made up of experienced scientists, engineers and technicians with deep industry backgrounds and expertise. They have professional knowledge and skills in production process, quality control and technical support, and are able to provide customers with a full range of services and support.
  Strict quality control and compliance
  Qingdao Jiulong Pharmaceutical regards quality control and compliance as core values. We strictly follow the international quality management system, including GMP (Good Manufacturing Practice for Pharmaceutical Products) and other relevant certification standards. We implement strict quality control measures throughout the production process to ensure the quality and purity of heparin products. We are also committed to environmental protection and sustainable development and take measures to reduce the environmental impact of our production.
  As a trusted Heparins Manufacturer, Qingdao Jiulong Pharmaceutical is committed to providing customers with quality products and professional services. We will continue to be committed to continuously improve our own strength and service level, and develop together with customers. If you have a need for heparin products or are interested in cooperation, please feel free to contact us. We look forward to working with you and providing you with satisfactory solutions.