Heparin sodium is a critical anticoagulant used in a variety of medical treatments, including blood transfusions, chemotherapy, and surgery. As a leading supplier of heparin sodium raw materials, Qingdao Jiulong Pharmaceutical is committed to providing high-quality products that meet the highest standards of safety and efficacy.
  With years of experience and a strong commitment to excellence, our team of experts oversees every step of the production process to ensure the highest standards of quality and safety. Our heparin sodium raw materials are produced using modern equipment and advanced technologies, ensuring a high degree of consistency and reliability in terms of quality and performance.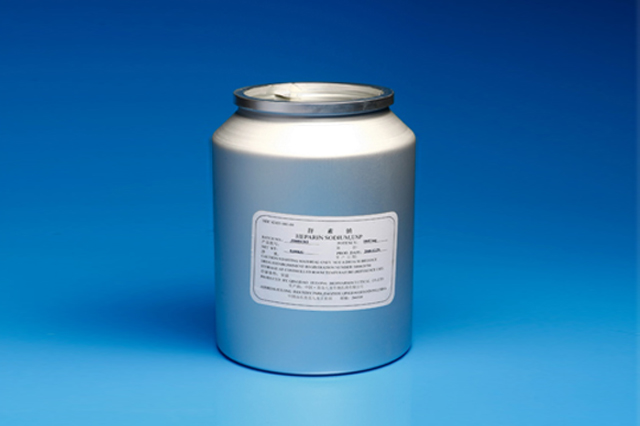 We strictly comply with international and domestic standards, and our products have been widely recognized and trusted by patients, doctors, and healthcare providers. Our commitment to quality starts with selecting the best raw materials from reliable suppliers, and it continues through the entire production process, from extraction to purification to formulation.
  At Qingdao Jiulong Medicine, we believe that quality is not just about what we produce, but also about how we produce it. We prioritize safety and efficacy, and we are committed to providing high-quality medical products that help patients recover and improve their lives. We are proud of our reputation as a leading supplier of heparin sodium raw materials, and we are always looking for ways to improve and innovate to meet the needs of our customers and patients.
  If you are interested in learning more about our heparin sodium raw materials or how we can help you achieve your goals, please don't hesitate to contact us. We are always ready to assist and provide personalized solutions to meet your needs.