Qingdao Jiulong Pharmaceutical is a reliable and high-quality raw material supplier of heparin sodium, and enjoys an excellent reputation. Founded in November 1998, it is a national high-tech enterprise that integrates heparin sodium, chondroitin sulfate, Enoxarin sulfate, Dart heparin, acetyl heparin sulfate and dermal sulfate as raw materials for the scientific research, production and sales of biological pharmaceutical bulk drugs. Committed to providing customers with high quality products and excellent customer service.
  Qingdao Jiulong Pharmaceutical has an experienced professional team and advanced equipment to produce high quality raw materials of heparin sodium, which meets the most stringent international standards. The company's products are recognized for their superior quality and stability and have been used in a variety of medical applications.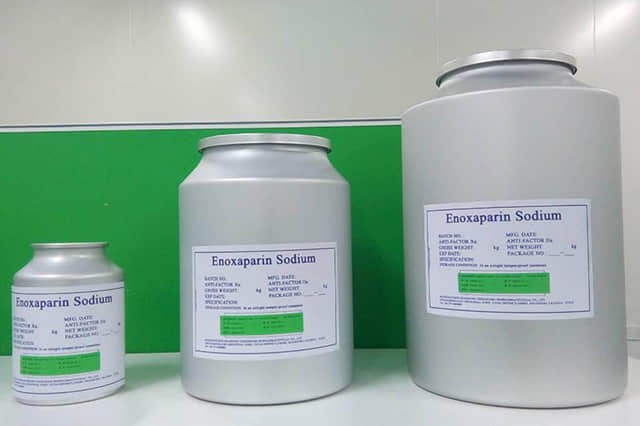 Qingdao Jiulong Pharmaceutical values its reputation as a leading supplier of raw materials for heparin sodium and is committed to maintaining its high standards of excellence. The company is committed to providing customers with the best quality products and excellent customer service. By investing in advanced technology and equipment and employing experienced professionals, Qingdao Yanglong Pharmaceutical is able to meet the needs of customers and provide them with the best service.
  If you are interested in sourcing high quality raw heparin sodium from a reliable supplier, Qingdao Kowloon Pharmaceutical is the perfect choice. Contact the company immediately to learn more about its products and services.