Enoxaparin sodium API is an anticoagulant medication used to prevent and treat blood clots. It is a low-molecular-weight heparin (LMWH) made by depolymerizing standard heparin, which is derived from the intestinal mucosa of pigs or cows. Finding high-quality enoxaparin sodium API suppliers is crucial for pharmaceutical companies, hospitals, and clinics that require a steady supply of safe and reliable enoxaparin sodium API. Here are some effective tips for finding high-quality enoxaparin sodium API suppliers:
  Conduct In-Depth Research: Conducting extensive research on potential enoxaparin sodium API suppliers is crucial. This includes checking past performance, history, and online reviews. Additionally, it is important to verify their licensing and certifications to ensure they meet the required standards.
  Look for Quality Control Processes: Quality control is a critical factor in the production and supply of enoxaparin sodium API. It is important to ensure that the supplier has adequate quality control measures in place, such as regular testing for potency, purity, and identity of the API.
  Consider the Supplier's Experience and Reputation: Established and reputable enoxaparin sodium API suppliers are generally more reliable and provide consistent delivery of high-quality products. Look for customer feedback and testimonials to assess the supplier's reputation.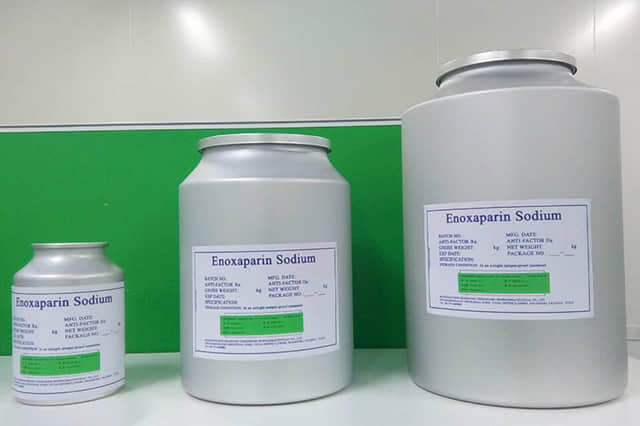 Compare Prices: While quality is vital, pricing is also an essential factor when looking for enoxaparin sodium API suppliers. Comparing the prices of various suppliers and evaluating their cost-benefit ratio can help identify the supplier offering the most value for money.
  Check for Certifications: Look for certification from relevant regulatory authorities such as Good Manufacturing Practice (GMP), International Organization for Standardization (ISO), or the US Food and Drug Administration (FDA). These certifications indicate the supplier follows the required manufacturing guidelines and practices.
  Evaluate Customer Service: Good customer service is an important factor in establishing a productive and reliable partnership. Consider factors such as communication responsiveness, order processing, and delivery timelines, which are critical to ensure a continuous supply of high-quality enoxaparin sodium API for clinical use.
  In conclusion, finding high-quality enoxaparin sodium API suppliers requires extensive research and careful consideration of various factors, such as their experience, reputation, quality control processes, certifications, and customer service. By taking these steps, you can identify a reliable and trustworthy supplier, ensuring a steady supply of high-quality enoxaparin sodium API for your clinical needs.