Qingdao Jiulong Biopharma Group is a private pharmaceutical enterprise group with 32 years of entrepreneurial history, integrating scientific research, production and sales with a complete industrial chain from initial raw materials to high-quality raw materials to preparations, from China to the world.
  The products of Qingdao Jiulao Biomedicine include diel polysaccharide, da Heparin sodium, enoxapin sodium, chondroitin sulfate sodium, heparin sodium, etc., and there are many categories. The raw materials of the products are purchased through formal and legal channels, the raw materials are of good quality, the production process is strictly controlled, and the products are of high quality, safe and effective. And exported to Europe, America, the Middle East, Southeast Asia and other markets.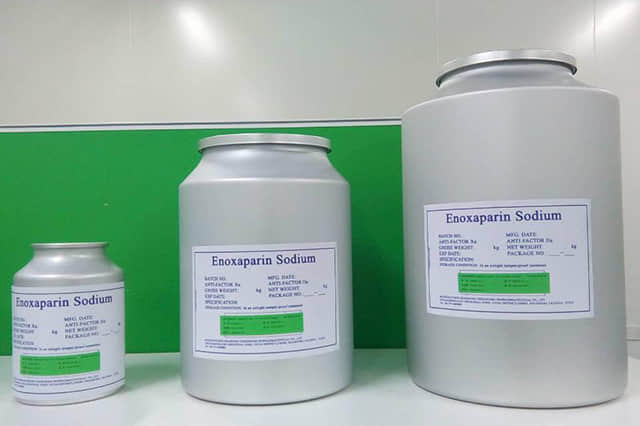 Among them, heparin sodium is an anticoagulant drug extracted from the mucosa of pig small intestine during operation. It can also be used to prevent and cure various cardiovascular and cerebrovascular diseases, and has special effect on the treatment of sudden thromboembolic diseases, arteriosclerosis and lowering cholesterol.
  And chondroitin sulfate sodium from pig throat bone, nasal bone, trachea and other cartilage tissue extracted from the sulfated chain mucoglycan sodium salt, welcome to consult understand!