Enoxaparin sodium is a low molecular weight heparin used as an anticoagulant for the prevention and treatment of deep vein thrombosis or pulmonary embolism. Enoxaparin sodium is white or white powder, tasteless, moisture-inducing, easily soluble in water, insoluble in ethanol, acetone and other organic solvents. There is a strong negative charge in aqueous solution, which can combine with some cations to form molecular complexes. The aqueous solution is more stable at pH 7.
  Indications of enoxaparin sodium:
  1. It is mainly used to prevent the formation of venous thrombosis after plastic surgery and general surgery and clotting during cardiopulmonary bypass during hemodialysis.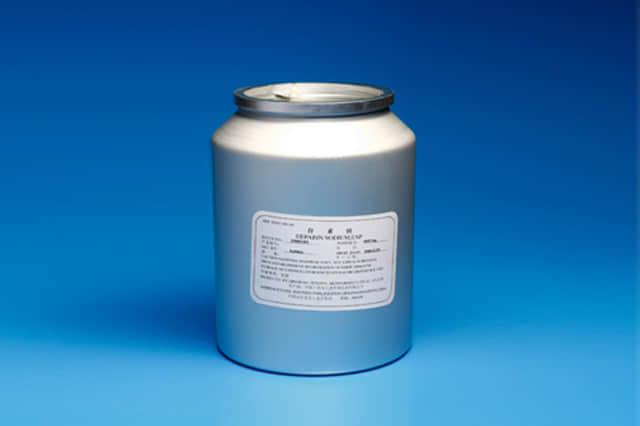 2. Prevent the formation of deep vein thrombosis and pulmonary embolism, and treat the existing deep vein thrombosis.
  Enoxaparin sodium is a low molecular weight heparin sodium obtained from heparin sodium extracted from pig intestine membrane by esterification benzyl ester sodium derivatives of heparin through alkali lysis. It is composed of many complex and undefined oligosaccharides. Qingdao Jiulong Pharmaceutical is the main production of enoxparin sodium API manufacturers, welcome to come to consult and understand!