Both ordinary heparin and low molecular weight heparin are commonly used in clinical non-oral anticoagulant drugs, mainly used to prevent thrombosis or embolic diseases. Clinically, there is a lot of confusion between ordinary heparin and low molecular weight heparin. What is the difference between low molecular weight heparin and ordinary heparin?

  Difference of source
  Ordinary heparin: Heparin, also known as ordinary heparin, is a refined amino-glucan sulfate extracted from the mucous membranes of pig intestines or bovine lungs. Ordinary heparin is a mixture with a molecular weight range of 3000-3000KD, with an average molecular weight of about 15000KD.
  Low molecular weight heparin: low molecular weight heparin is a general term for a class of low molecular weight heparin prepared from the depolymerization of ordinary heparin. Its pharmacodynamic and pharmacokinetic properties are different from those of ordinary heparin. The average molecular weight ranges from 3000 to 8000KD.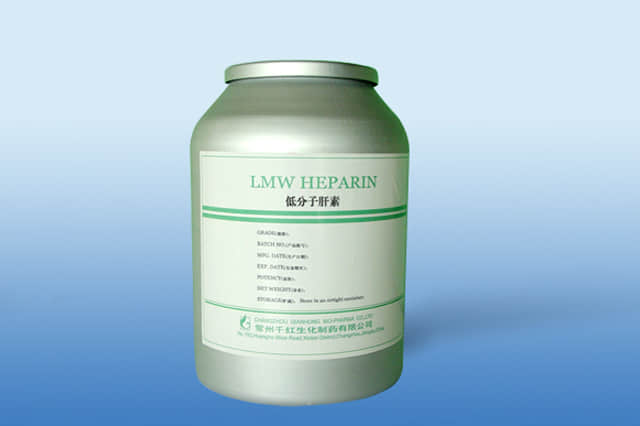 Difference of action

  Low molecular weight heparin: low molecular weight heparin can be combined with antithrombin Ⅲ, resulting in structural changes of antithrombin Ⅲ, so as to accelerate the inhibition of factor Xa, produce strong anticoagulant effect, help to relieve and reduce coronary lumen obstruction, improve myocardial ischemia, but also has not easy to eliminate in the body, the effect of a long time. The effect of inactivation of platelet surface coagulation factor Xa was stronger than that of platelet function.
  Heparin: Heparin, as an anticoagulant, is a polymer formed by alternating links of two polysaccharides and has anticoagulant effects both in vivo and in vitro. Clinically, it is mainly used for thromboembolic diseases, myocardial infarction, cardiovascular surgery, cardiac catheterization, cardiopulmonary bypass, hemodialysis and so on. With the development of pharmacology and clinical medicine, the application of heparin has been expanding.