Heparin sodium API is a crude heparin sodium extracted from the mucosa of the small intestine of healthy pigs. Because it contains a lot of protein, nucleic acid, microorganism and other impurities, it needs physical and chemical extraction and separation technology to get the complete structure of heparin, and then make heparin raw materials.
  The crude heparin sodium is carefully cleaned fresh pig intestines with clean water to remove internal and external dirt and external skin fat, then ground into chiller, stir, add equal amount of water to mix, add 0.1% preservative to mix well. Then use a small amount of dilute lye finely adjusted to the PH value of 8-9, and then add fresh pancreatic pulp as the enzymolysis agent; The stirring temperature was raised to about 40 degrees, the enzymatic hydrolysis was raised to 3-4 hours, and the enzymatic hydrolysis was raised to 47-50 degrees. After adding a little pig pancreatic pulp, the enzymatic hydrolysis was continued for 4-5 hours. After ion exchange adsorption and vacuum drying, crude heparin sodium was obtained.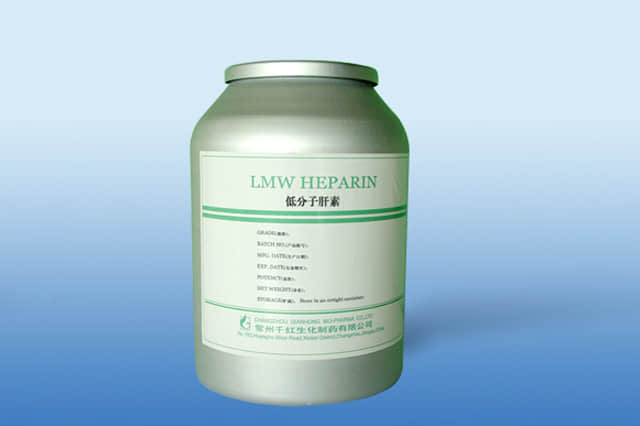 Heparin sodium price, as an anticoagulant, is a kind of sticky polycarbohydrate substance. It is the sodium salt of glucosamine sulfate extracted from the intestinal mucosa of pigs, cows and sheep. It is secreted by mast cells in human body and naturally exists in the blood. Heparin sodium can prevent platelet aggregation and damage, restrain the conversion of fibrinogen into fibrin monomer, restrain the composition of thrombin and the antagonism of the already constituted thrombin, and inhibit the conversion of prothrombin into thrombin and the antagonism of thrombin.