Heparin sodium can interfere with many links of the hemagglutination process, has anticoagulant effects in vivo and in vitro, and can prevent thrombosis and embolism, such as deep venous thrombosis, myocardial infarction, pulmonary embolism, thrombotic phlebitis and postoperative thrombosis.
  Heparin sodium blood coagulation mechanism is more complex, mainly through and antithrombin Ⅲ (AT - Ⅲ), and enhance the latter to activate Ⅱ, Ⅸ, X, Ⅺ and Ⅻ the inhibitory effect of clotting factors and its consequences involved in preventing platelet aggregation and destruction, inhibit the formation of blood coagulation activation of enzyme, blocking prothrombin into thrombin, inhibition of thrombin, Thus hindering fibrinogen into fibrin, thus playing an anticoagulant effect.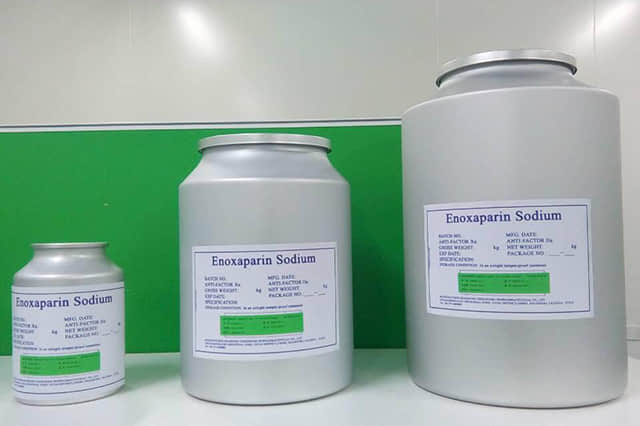 Qingdao Jiulong Group is a heparin manufacturer,Chondroitin Sulfate Sodium manufacturer and heparin sodium API supplier. Production of heparin sodium, enoxaparin sodium, heparinoid, dalteparin sodium,chondroitin sulfate and so on. Welcome to consult heparin sodium price!