Heparin is extracted from pig intestine membrane amino dextran sulfate sodium salt, mucopolysaccharide biochemical drugs, have the function of the prolong the blood coagulation time, can prevent the prothrombin into fibrin monomer, clinical is mainly used in the prevention and treatment of acute cerebrovascular embolism disease, atherosclerosis and other disease, cooperate with chemotherapy to prevent cancer cells to metastasize, In addition, it has special effects of anti-inflammation, anti-allergy and reducing airway resistance, and is an indispensable drug for dialysis therapy.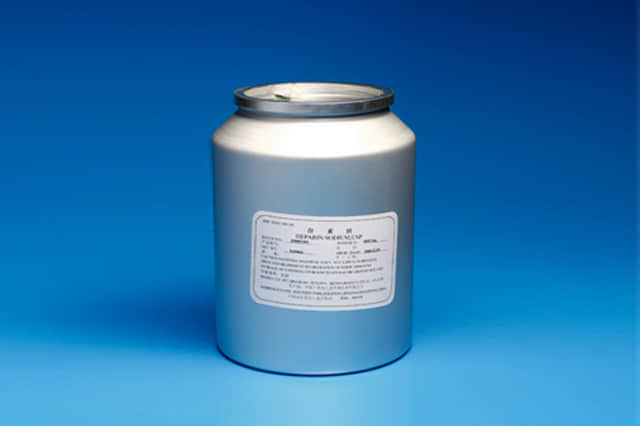 Heparin sodium (topical grade) is a series of heparin products extracted from crude heparin sodium after removing impurities, proteins, nucleic acids and partial pigments.It can be made into topical preparations or used as raw materials for other grades of heparin products.
  The topical preparation is mainly used in the treatment of superficial phlebitis, soft tissue contusion, chilblain, wrinkle, ulcer, eczema and other diseases.
  Qingdao Jiulong Group is a heparin manufacturer,Chondroitin Sulfate Sodium manufacturer and heparin sodium API supplier. Production of heparin sodium, enoxaparin sodium, heparinoid, dalteparin sodium,chondroitin sulfate and so on. Welcome to consult heparin sodium price!