Heparin sodium belongs to an anticoagulant drug, used for the prevention and treatment of thrombosis or embolic diseases (such as myocardial infarction, thrombotic phlebitis, pulmonary embolism, etc.); Various causes of diffuse intravascular coagulation; Also used in hemodialysis, extracorporeal circulation, catheterization, microvascular surgery and other operations and some blood specimens or instruments anticoagulation treatment.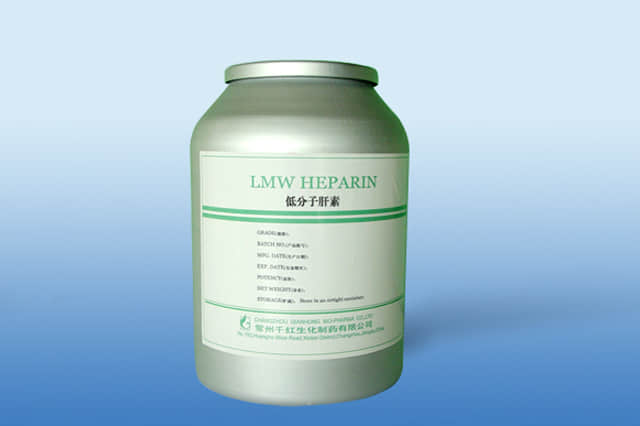 Heparin sodium could enhance the inhibition of antithrombin ⅲ on activated coagulation factors ⅱ, ⅸ, ⅹ, ⅺ and ⅻ through binding of antithrombin ⅲ, thus preventing platelet aggregation, destruction and obstruction of thrombin activity, and thus exerting anticoagulant effect.
  Qingdao Jiulong Medicine is specialized in the production of heparin Sodium, Chondroitin Sodium, Enoxaparin Sodium, Dalteparin, etc. Welcome to consult!