Pharmacological effects of enoxaparin sodium: enoxaparin sodium is a low molecular weight heparin preparation, which can make the ratio of anticoagulant factor ⅹ A to ⅱ A activity greater than 4, thus exerting strong antithrombotic function and certain thrombolysis effect. In vivo studies also showed that subcutaneous heparin activated partial thrombin time (APTT) significantly longer than subcutaneous enoxaparin sodium.
  Enoxaparin sodium (ENoxaparin sodium) is a low molecular weight heparin sodium derived from heparin sodium obtained by esterification of heparin sodium from pig intestinal membrane. It is composed of many complex and undetermined oligosaccharides. The average molecular weight of enoxaparin sodium ranged from 3800 to 5000, the weight percentage of oligosaccharides with molecular weight <2000 ranged from 12% to 20%, and the weight percentage of oligosaccharides with molecular weight 2000-8000 ranged from 68% to 82%.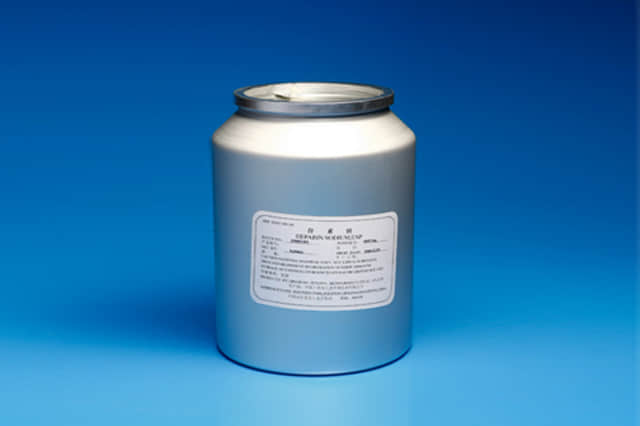 Adverse reactions of enoxaparin sodium:
  1. Enoxaparin sodium may cause thrombocytopenia, occasionally abnormal amino transferase and alkaline phosphatase, and rare injection of local ecchymosis and abnormal liver function.
  2. Intrathecal epidural anesthesia or postoperative indwelling of epidural catheters combined with injection of enoxaparin sodium have been reported to cause internal spinal bleeding, which can cause varying degrees of nerve damage, including long-term or permanent paralysis.