Heparin sodium is a low component heparin sodium of porcine mucosa, with an average molecular weight of 4000 ~ 6000, which is a new generation of antithrombotic drug. It has obvious antithrombotic function, especially the function of anticoagulant factor ⅹ A is very strong, but the anticoagulant effect is weak, and the antithrombin effect is very weak. There was no significant change in total coagulation or prolonged bleeding time at conventional doses.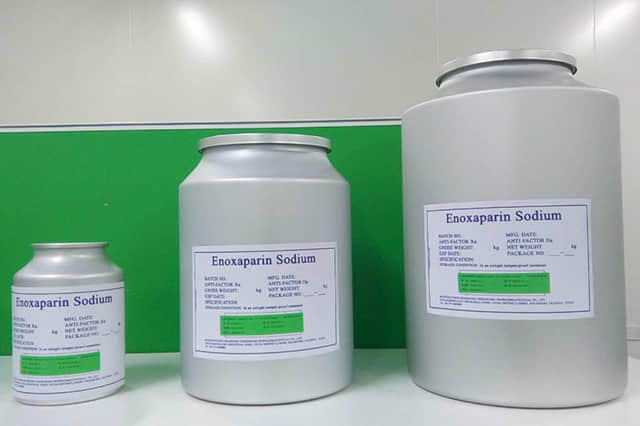 Compared with conventional heparin, the bioavailability of dapheparin sodium was higher (90%), the duration of action was longer (24h), and the antithrombotic effect was stable. Daheparin sodium is obtained by depolymerization or enzymatic action of ordinary heparin, which has some advantages that ordinary heparin does not have. Recent studies show that its efficacy is higher than that of ordinary heparin. Easy to use, relative safety and other advantages, can be used outside the hospital.
  Qingdao Jiulong Group is a heparin manufacturer,heparin sodium API supplier. Production of heparin sodium, enoxaparin sodium, heparinoid, dalteparin sodium,chondroitin sulfate and so on. Welcome to consult heparin sodium price!