The sulfonic and carboxylic acids in heparin are heparin if they are in the acidified form. The alkalization of heparin is heparin sodium. NaOH was added to the heparin solution after alkalization, and bad solvent was added to precipitate the heparin sodium. Heparin sodium was acidified by strong acid and precipitated by bad solvent.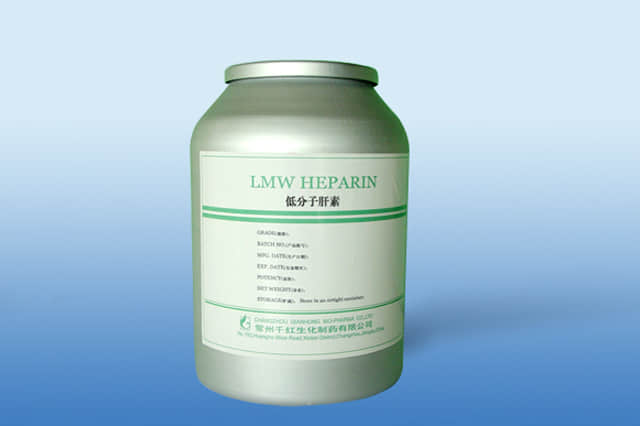 Heparin sodium, whether in vivo or in vitro, has a rapid anticoagulant effect, can be used to prevent and treat thromboembolic diseases, such as myocardial infarction, pulmonary embolism, cerebrovascular embolism, peripheral venous thrombosis, etc., can prevent the formation and expansion of thrombosis. It can also be used in the early stage of DIC and other anticoagulation in vivo and in vitro.
  Qingdao Jiulong Group is a heparin manufacturer,Chondroitin Sulfate Sodium manufacturer and heparin sodium API supplier. Production of heparin sodium, enoxaparin sodium, heparinoid, dalteparin sodium,chondroitin sulfate and so on. Welcome to consult heparin sodium price!