Heparin sodium may cause the following adverse reactions: bleeding in the skin, mucosa, wound, gastrointestinal tract, and urogenital tract mild and temporary thrombocytopenia, and severe thrombocytopenia. Skin allergic reactions such as urticaria, pruritus, hyperkalemia, mild and temporary elevation of transaminase, skin necrosis at the injection site, blood stasis at the injection site, edema and pain at the injection site.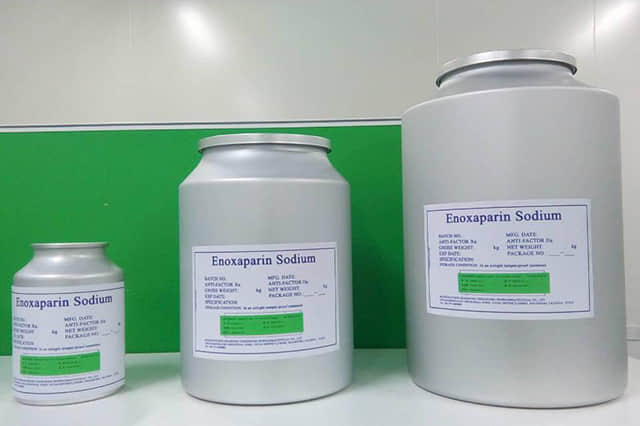 In use process, need to pay attention to the following: to heparin, Mr M heparin or pig allergic source sex material disabled, suspected or confirmed heparin caused by immune source sex platelet syndrome in patients with a history of disabled, blood coagulation dysfunction caused by active bleeding or increase the risk of bleeding, patients with severe liver or pancreas function damage is disabled.
  Qingdao Jiulong is a Heparin sodium API Supplier and Heparins Manufacturer. We produce Heparin sodium in a variety of varieties, including Heparin sodium, Heparin sulfate, enoxaparin sodium, etc. Welcome to consult and understand!