Heparin is an anticoagulant, which can prolong the coagulation time and prothrombin time. It has rapid anticoagulant action in vivo or in vitro. The role of heparin is mainly used for fibrin formation, but also to reduce platelet aggregation.
  Heparin sodium cream is a topical drugs, has been widely used in skin diseases, it has anti-inflammatory and anticoagulant biological activity, allergy, improve microcirculation, and promote the skin through agent cooperation with the percutaneous absorption of azone can prevent inflammation cells infiltration around blood vessels, improve local circulation, the detumescence to blood stasis, and anti-inflammatory analgesic effect, make the swelling scleroma, It can soften and moisturize skin, promote cell proliferation and accelerate wound healing.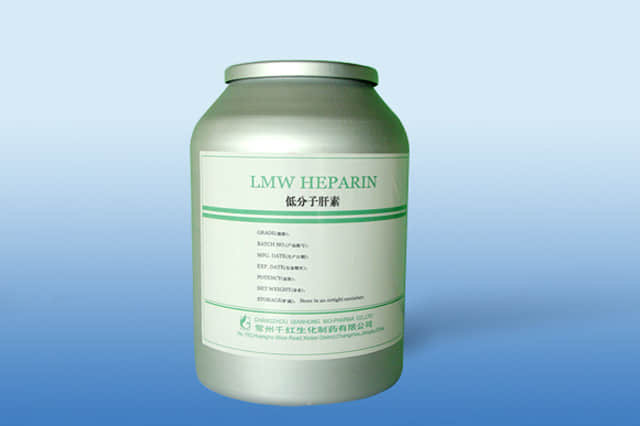 For hand, foot and chapping, chilblain, stripped of cutin release disease such as skin disease curative effect is better, most of the patients are in the process of using no obvious side effects, because of the heparin sodium cream contains no hormones and antibiotics, good transdermal absorption, high bioavailability and clinical application of safe, effective, for the treatment of cracked, dermatitis, effective external preparation of vascular dermatosis.
  Qingdao Jiulong Group is a heparin manufacturer,Chondroitin Sulfate Sodium manufacturer and heparin sodium API supplier. Production of heparin sodium, enoxaparin sodium, heparinoid, dalteparin sodium,chondroitin sulfate and so on. Welcome to consult heparin sodium price!