As a Heparins Manufacturer, Qingdao Jiulong is mainly engaged in the scientific research, production and sales of heparin sodium and chondroitin sulfate apis. In recent years, it has developed new products such as enoxaparin sodium, daheparin sodium, heparin sulfate, and Delpolysaccharide. In August 2008, it was the first heparin sodium apis in China that passed the US FDA certification. In March 2015, zero "483" (zero defect) of heparin sodium API workshop 1 and Workshop 2 passed FDA recertification and certification. As a result, Jiulong Biopharmaceutical has become the heparin sodium API manufacturer in China with two workshops certified by FDA.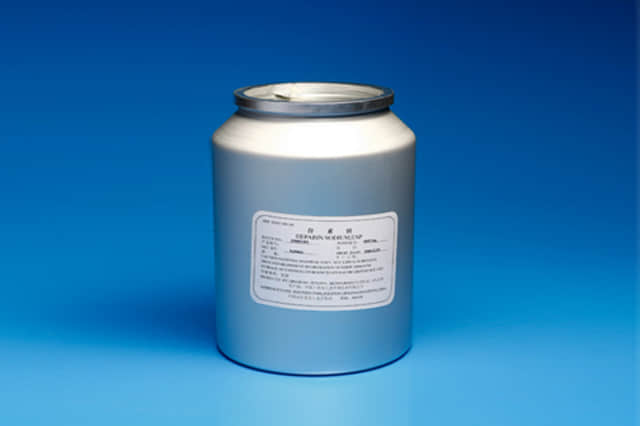 Heparin is a mucoglycan sulfate, because it was first found in the liver, so it got its name. In addition to the liver, heparin also exists in the mesentery of the stomach, blood vessel wall and other locations. Its main function is anticoagulant, and it is a natural anticoagulant. At present, it has been widely used in clinical treatment of some thromboembolic diseases, acute myocardial infarction, DIC caused by severe infection, and can also be used for some treatments, such as hemodialysis and extracorporeal circulation.
  Heparin is generally subcutaneous injection or intravenous drug delivery, now commonly used is the ordinary heparin and low molecular heparin, low molecular heparin compared with the ordinary heparin, in clinical application security is higher, and bioavailability is relatively high, long half-life, also need to pay attention to avoid in the process of clinical application of bleeding tendency.