Heparin is an acid mucopolysaccharide sulfate anticoagulant. Prior to January 2015, studies demonstrated that heparin can also lower blood lipids, and the international market for heparin has been very strong. Because heparin is extracted and processed from animal viscera, its output is limited to a certain extent and can not meet the market demand. The global market for heparin has grown dramatically since the late 1990s. The output and export volume of heparin in China increased greatly every year, and the export volume and export volume showed a trend of rapid growth. China has become the world's leading exporter of heparin raw material.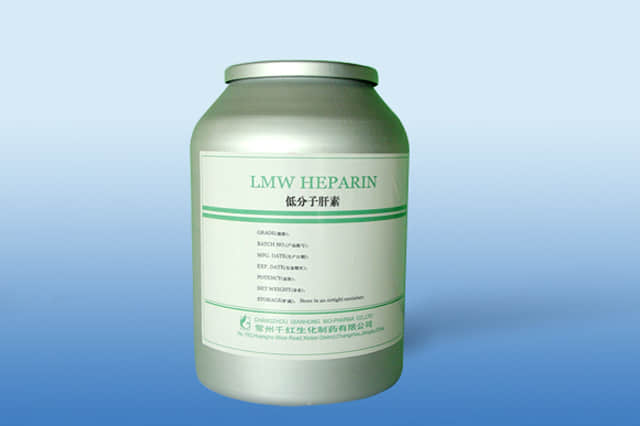 Heparin products produced in China not only satisfy the Chinese market, but also are exported in large quantities. For a long time, China exported its products smoothly, often exporting as much as it could, as long as they were of the right quality. As of January 2015, the main production methods of heparin in China are salting out and acid hydrolysis. Both of these methods take pig intestine mucosa as raw material. After salting out and removing part of protein by enzyme under alkaline conditions, the eluent is eluted with trimethylamine quaternary ammonium cation exchange resin adsorbent, and the eluent is precipitated with ethanol to obtain heparin sodium as the primary raw material for sale. Their disadvantage is that the production cycle is up to 48 hours and the reaction temperature is 95-100℃. High energy consumption, incomplete hydrolysis, low yield. The production of 100 million IU crude heparin requires 2,800 to 3,000 pig intestine mucous membranes. The product is of low purity and the maximum crude heparin content is 80 titer/mg. And produce a large amount of fat residue and waste water, pollution of the environment; And it is difficult to regenerate resin during production. Due to the long production cycle and incomplete hydrolysis, the prepared heparin sodium has low purity, low yield and low potency, so it is difficult to large-scale production and cannot meet a large number of market demands.
  Qingdao Jiulong sodium API supplier is mainly engaged in the research, production and sales of Heparin sodium (surgical anticoagulant drugs) and chondroitin sulfate API. In recent years, it has also developed enoxaparin sodium, daheparin sodium, Heparin sulfate, delcan and other APIS, which are widely used in the medical field. Welcome to consult and understand!