Chondroitin sulfate (CS) is a class of glycosaminoglycans covalently attached to proteins to form proteoglycans. CS is an acidic viscous polysaccharide extracted from animal tissue and is white or white powder. Odourless; It is hygroscopic.
  Chondroitin sulfate is widely distributed in the extracellular matrix and cell surface of animal tissues. The sugar chain consists of alternating glucuronic acid and n-acetylgalactosamine (n-acetylgalactosamine) disaccharide units connected to the serine residue of the core protein by a sugar chain block.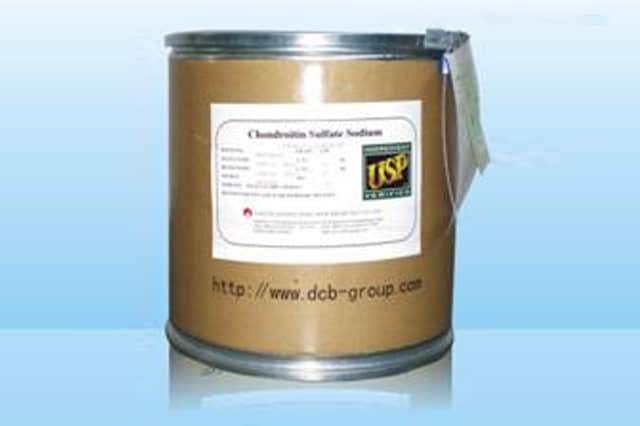 Chondroitin sulfate exists in everything from nematodes to humans except plants and performs many important physiological functions. Although the main chain structure of polysaccharides is not complex, there is a high degree of heterogeneity in terms of the degree of sulfidation, the distribution of sulfate groups and the distribution of the two differences into the rechain of isomeric uronic acids.
  Chondroitin sulfate is used to treat neuralgia, neuropathic migraine, arthralgia, arthritis, scapular joint pain, abdominal pain after surgery, etc. Kowloon is Chondroitin Sulfate Sodium manufacturer, welcome to consult!