Qingdao Jiulong Medicine is a professional Heparin sodium API supplier, which is a national high-tech enterprise specializing in scientific research, production and sales of Heparin sodium, chondroitin sulfate, enoxaparin, datheparin, Heparin sulfate, dermatin sulfate and other biomedical apis.
  Heparin sodium is used to prevent the conversion of prothrombin to thrombin, which has an anti-thrombotic effect and is used to delay and prevent blood clotting. It is the most effective and most clinically used anticoagulant in the world, mainly used in the treatment of cardiovascular and cerebrovascular diseases and hemodialysis.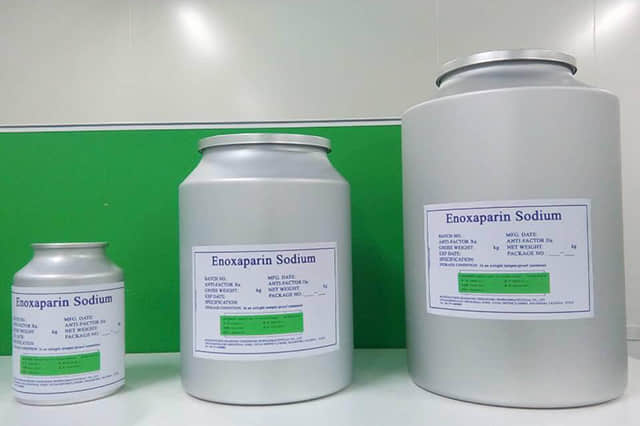 Both in vivo and in vitro, it has rapid anticoagulant effect. It mainly acts on the formation of fibrin and also reduces platelet aggregation. Can be used to prevent and treat thromboembolic diseases, such as myocardial infarction, pulmonary embolism, cerebrovascular embolism, peripheral venous thrombosis, and prevent thrombosis.