Several low-molecular-molecule (LMW) heparin preparations, including dapheparin, enoxaparin and naxiparin, as well as Heparinoid danaparin sodium, are approved for use in Australia.
  Low molecular weight heparin is replacing regular heparin for the prevention and treatment of venous thromboembolism and for the treatment of acute coronary syndromes with non-ST-segment elevation.
  Compared with the ordinary heparin, low molecular heparin advantages, including longer half-life (allowing once or twice a day every day subcutaneous dosing), high bioavailability and predictable anticoagulant response (avoid dose adjustments or laboratory surveillance) for most patients, and heparin caused by thrombocytopenia and lower the risk of osteoporosis.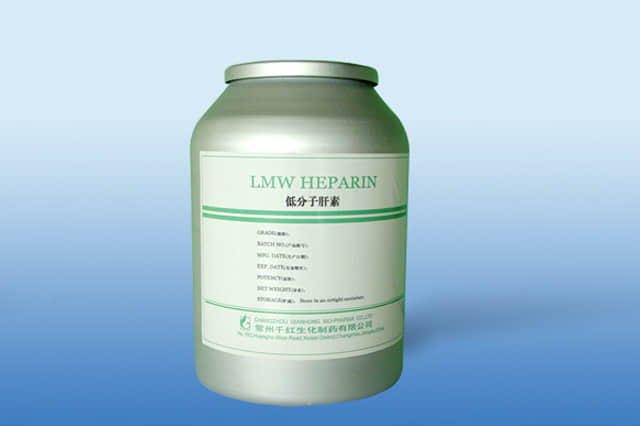 Laboratory monitoring of low molecular weight heparin therapy should be considered for newborns and children, patients with renal insufficiency, pregnant women, and patients with extreme body weight (e.g., <40 kg or > 100 kg).
  Low molecular weight heparin should:
  Due to the possibility of epidural hematoma, it should be avoided or used with caution in patients receiving spinal anesthesia;
  Immunoheparin-induced thrombocytopenia should not be used (i.e., contraindicated) in patients because they may cross-react with anti-heparin antibodies.
  Conventional heparin retains a role in the management of patients at high blood risk, patients undergoing invasive surgery, and patients with renal failure due to its short half-life, reversibility with protamine sulfate, and extrarenal metabolism.
  Heparinoid dana-heparin sodium is effective in the treatment of heparin-induced thrombocytopenia.
  Qingdao Jiulong Group is a heparin manufacturer,Chondroitin Sulfate Sodium manufacturer and heparin sodium API supplier. Production of heparin sodium, enoxaparin sodium, heparinoid, dalteparin sodium,chondroitin sulfate and so on. Welcome to consult heparin sodium price! T