Heparin sodium Powder Supplier says there are two types of blood anticoagulant heparin salts, namely heparin sodium and heparin lithium. This is because heparin lithium is made from heparin sodium, which requires cation exchange with ion exchange resins to be worthwhile.
  In foreign countries, heparin lithium is usually prepared from refined heparin sodium. The raw material cost is high, the ion exchange process is carried out under the condition of strong acid pH1.5 and low temperature, and the titer loss is large, the yield is low, and the production cost is high. In the domestic preparation of heparin lithium, the above problems have been greatly improved. Crude heparin sodium is directly used as raw material. After the steps of heparin enzymatic hydrolysis, deproteinization, hydrogen peroxide oxidation decolorization and alcohol precipitation, lithium chloride is added to cation exchange resin for cation exchange, which is worthy of high-quality heparin lithium. Although this method greatly reduces the cost of raw materials and manufacturing, Heparin lithium is significantly higher than Heparin sodium Price.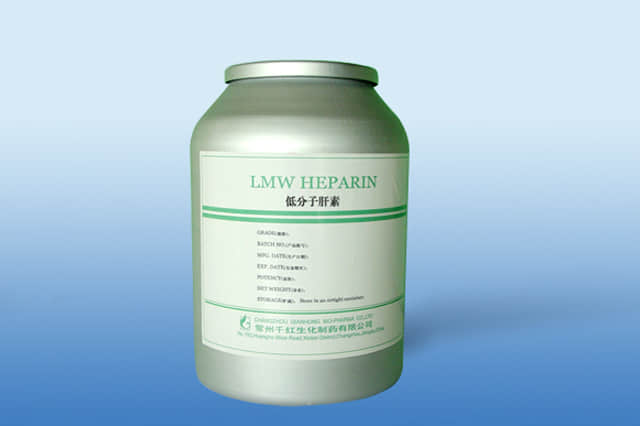 In the preparation of heparin lithium, the exchange of sodium ions into lithium ions by cation exchange resin is the key step. Ion exchange resin is an insoluble polymer compound with active groups that can adsorb ions and has a network structure. Its full name consists of the classification name, skeleton name and basic name. The pore structure is divided into gel type and large pore type, and the properties are divided into strong acid positive resin, weak acid positive resin, strong basic negative resin and weak basic negative resin. In addition to the basic type, there are chelate type, amphoteric type and oxidation reduction type. There are two main raw materials for manufacturing resin matrix: styrene, acrylic acid and divinylbenzene synthetic resin.
  In the application of reagents, cations or anions are sometimes not used to exchange hydrogen ions or hydroxide ions in resins, which can avoid the influence of large changes in solution pH value. For example, in the preparation of heparin lithium, lithium chloride is used to exchange the hydrogen in the ion exchange resin, and the sodium ion in the heparin sodium is exchanged with the made lithium ion resin, which is worthy of heparin lithium; In resin regeneration, lithium chloride is used instead of acid. Different resins have different adsorption rules for ions. In general, some high-valence ions are adsorbed, while those with the same valence and large diameter are preferentially adsorbed.