Heparin sodium is mucopolysaccharide sulfate and vinegar. Heparin sodium is widely used in the clinical treatment of thrombotic and embolic diseases because of its anticoagulant effect. In recent years, studies have proved that it also has the effect of lowering blood lipids.
  At present, the methods of detecting the origin of different species in existing technologies mainly include immunochemical and nucleic acid tests. Among them, bridged quantitative PCR is widely used in nucleic acid detection. To be specific, animal residual nucleic acid was firstly extracted from crude product and then detected by qiaoguang quantitative PCR. Smart light quantitative PCR technology uses the change of smart light signal to detect the change of amplification products in each cycle of UPCR amplification reaction in real time. Through the analysis of CT value and standard curve, quantitative analysis of the starting template is carried out. The result of this method is relatively accurate, but there are some defects when using this method. Because heparin has a strong inhibitory activity on PCR, the sample of W needs to be pretreated with heparin before quantitative PCR, and the operation is complicated and cumbersome, and the cost of heparin and quantitative reagent is high, which greatly limits the application of this method in small and medium-sized enterprises with weak technical strength. Therefore, the identification method of different provenances with low r&d cost, convenient operation and high accuracy is actively explored by the industry.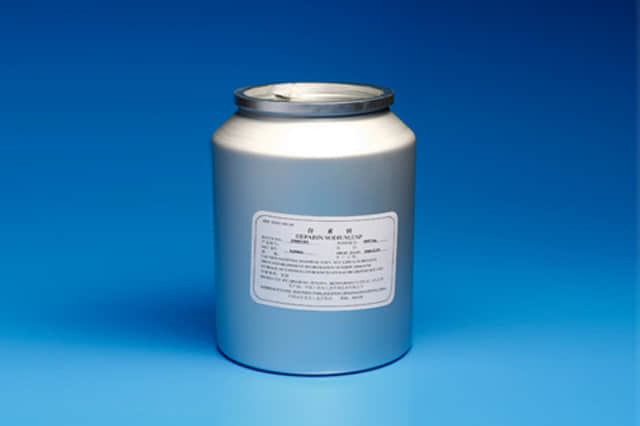 Heparins Manufacturer introduction Heparin sodium is mainly derived from the intestinal mucosa of pigs, cattle or sheep. However, the incidence of adverse reactions such as thrombocytopenia and thrombotic syndrome in cattle and sheep is much higher than that in pigs. Therefore, in clinical use, people should choose products of pig origin as far as possible. However, in actual production, due to various reasons such as the complex source of production materials, it is often possible that the production materials from pigs are contaminated by animal materials from cattle, sheep and other sources. Therefore, it is very important to establish identification methods for animal derived ingredients such as pig, sheep and cattle to control drug quality and prevent contamination of heterogeneous animal derived ingredients.