Heparin sodium is an anticoagulant of mucopolysaccharide sulfate. Heparin sodium is a sodium salt of aminoglucan sulfate extracted from the intestinal mucosa of pigs or cattle, which belongs to mucopolysaccharide. Recent studies have shown that heparin sodium can also lower blood lipids. Heparin sodium API is a semi-finished product refined from crude heparin sodium. The semi-finished product can be injected directly into the human body after being purified again.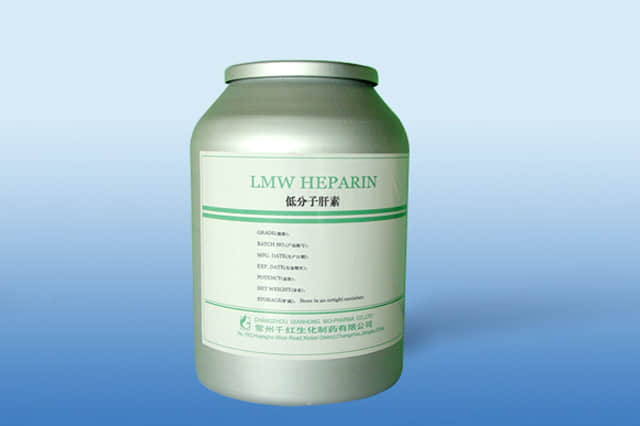 1. Features: White to almost white powder; Moisture absorption. This product is soluble in water. Specific curl: take this product, weigh it accurately, dissolve in water, and quantitatively dilute it into a solution containing 40 mg per 1 ml. Determination according to law, the specific curl should not be less than +35.
  2. Identification :(1) take this product and standard heparin and add water to make a solution containing 2.5 mg per 1 ml. Electrophoretic detection showed that the migration distance ratio between the sample and standard spots was 0.9 to 1.1. (2) Flame identification reaction of sodium salt in aqueous solution of the product.