Heparin is a naturally occurring glycosaminoglycan produced by basophils and mast cells in the body. Mainly located in the granulation of mast cells in tissues closely related to immune response. This substance was discovered a hundred years ago. Heparin is the earliest discovered and isolated medical anticoagulant and one of the oldest drugs widely used in clinic.
  Even now, heparin remains on the World Health Organization's list of essential medicines as a safe and effective drug needed by healthcare systems. Because it speeds up the inhibition of serine protease by antithrombin in the clotting cascade. Related to the structure of heparin, heparin sulfate is a complex linear polymer consisting of a mixture of chains of different lengths with variable sequences. Heparin interacts most closely with peptides containing complementary binding sites with high positive charge density. Heparin and heparin sulfate exhibit primarily linear helical secondary structures in which sulfonic and carboxyl groups are displayed at defined intervals and directions along the polysaccharide skeleton.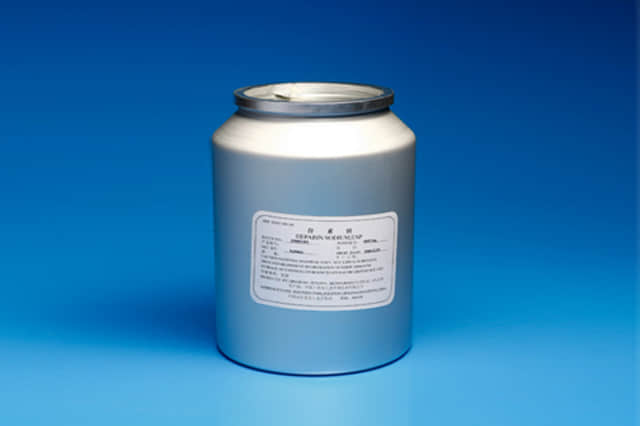 Heparin is similar to DNA in that both are highly charged linear polymers that behave as polyelectrolytes. Heparin is thought to exert anticoagulant effects by interacting with AT-III and enhancing the inhibition of AT-III-mediated clotting factors, including thrombin and factor Xa. The combination of heparin with AT-- and thrombin as a terplet complex increased the bimolecular rate constant of thrombin inhibition by a factor of 2000.
  As a Heparins Manufacturer, Jiulong produces heparin sodium, talparin sodium, chondroitin sulfate sodium, Heparinoid, enoxaparin sodium, Dil polysaccharide and other products. We have a professional team to develop and manufacture them. If you are interested in Kowloon products, welcome to consult and understand!