Heparin sodium is an anticoagulant, it can interfere with many links in the process of blood coagulation, in vivo and in vitro anticoagulant effect. It is mainly used to prevent and cure thrombosis or embolic diseases and various causes of disseminated intravascular coagulation. In addition, it can also be used for hemodialysis, extracorporeal circulation, catheterization, microvascular surgery, etc., and it can also be used for the anticoagulation treatment of some blood specimens or instruments. Increase skin vascular permeability, improve the role of local vascular circulation, promote the supply of skin nutrition and excretion of metabolic waste, play a good role in skin health care. Heparin sodium ingredients are suitable for oily skin, non-pigmented skin, pigmented skin, dry skin, wrinkled skin, tight skin, sensitive skin, and tolerant skin.
  1.(1) Liver dysfunction; (2) Uncontrolled hypertension; (3) peptic ulcer; (4) Breastfeeding.
  2. Heparin sodium should not be mixed with other injections or intravenous drops.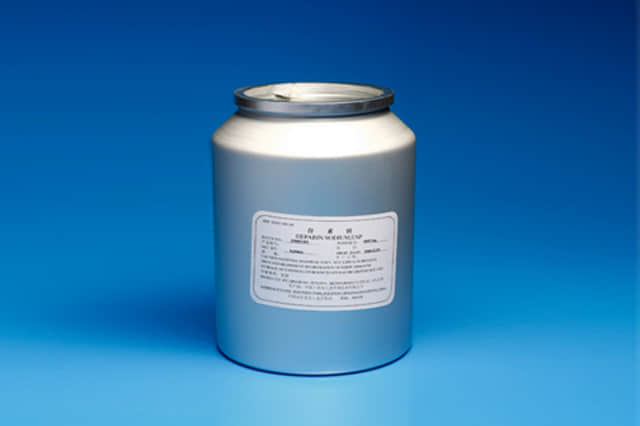 3. When the patient is bedridden, the ideal injection site is the subcutaneous tissue located laterally or interosseously in the middle of the abdominal cavity. Do not push or pull the injection lever before injection to prevent abscesses at the dose or injection site.
  4. Too much injection can cause bleeding. It can be mixed with protamine. Efficacy of protamine 1mg and enoxaparin sodium 1mg on anticoagulant factor ⅱ A. Protamine with high dosage could not combine all anticoagulant factor ⅹ A (up to 60%), but still maintained its antithrombogenic effect.
  5.Enoxaparin is not suitable for intramuscular injection. Enoxaparin administration during intrathecal or epidural anesthesia can cause long-term or permanent numbness in the capillary column, and placement of epidural catheters after surgery may increase the risk. Patients should be carefully monitored to prevent crest and epidural hemorrhage, and should be immediately weaned if they develop central nervous system problems.
  6. As different low molecular weight heparin is not equivalent circuit, different commodities should not be used in the treatment of the same patient.