Heparin sodium, also known as heparin sodium, also known as daheparin sodium or enoxaparin sodium. The main role of heparin sodium in cosmetics and skin care products is to protect skin. The risk factors are that it is relatively safe and can be assured that it has no effect on pregnant women and heparin sodium will not cause acne. Heparin can interfere with many aspects of the clotting process and has anticoagulant effects both in vivo and in vitro.
  The clinical indications for heparin are as follows:
  1. Prevention and treatment of thrombosis and embolism, such as deep vein thrombosis, myocardial tissue infarction, pulmonary embolism, thrombophlebitis and postoperative thrombosis can be formed.
  Treatment of diffuse intravascular coagulation caused by bacterial septicaemia, early placental detachment, and lysis of malignant tumor cells, with the exception of diffuse intravascular coagulation caused by snakebite. Early application may prevent the depletion of fibrinogen and other clotting factors.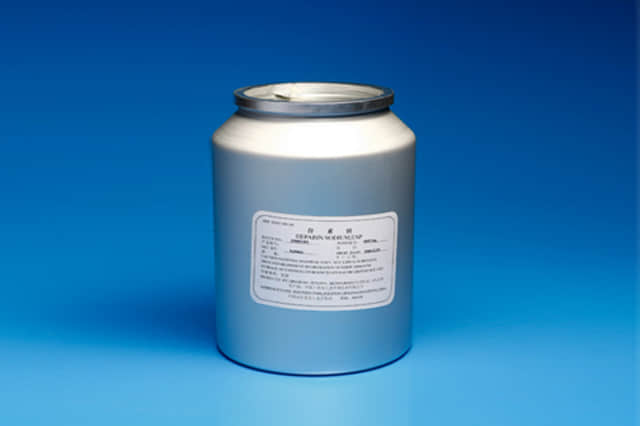 3. Anticoagulant in and outside other organisms, such as cardiac catheterization, cardiac function surgery, extracorporeal circulation, hemodialysis, etc.
  Heparins Manufacturer Introduction: Contraindications
  1. Allergic symptoms to heparin sodium.
  2. Subacute bacterial infective endocarditis.
  3. Severe and abnormal coagulation.
  4. Platelet inattention symptoms and platelet aggregation test positive outside the body.
  5. Symptoms of allergy to heparin or meat products.
  6. Patients with active gastric and duodenal ulcers and cranial injury accidents (except those with systemic venous thrombosis).
  7. Within 3 months before pregnancy.