Both heparin sodium and heparin calcium are used as blood anticoagulants. They work in a similar way, using heparin as an anticoagulant. Ordinary heparin treatment and low molecular weight heparin can combine with antithrombin Ⅲ. After that, the affinity between antithrombin Ⅲ and coagulation function factors can be increased continuously to play the role of anticoagulant factors. Although they have the same anticoagulant principle, we cannot substitute each other, and the application of heparin sodium is relatively more selective than that of heparin calcium.
  Molecular differences between heparin sodium and heparin calcium:
  In terms of structure, the main component of heparin sodium and heparin calcium is heparin, but the metal cation is different.
  Low molecular weight heparin is available in two different forms, sodium and calcium, but there is no significant difference in clinical efficacy. The effect of heparin calcium on anticoagulant factor 2a May be slightly stronger than that of heparin sodium, and the study on the interaction of anticoagulant factor is relatively weak, but on the whole, there is no significant difference in clinical therapeutic efficacy.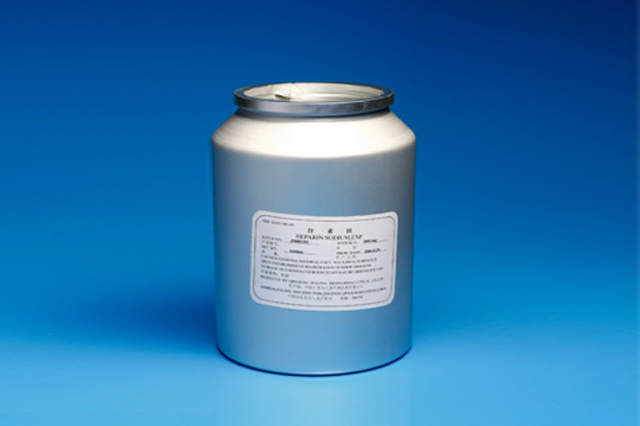 Character difference between heparin sodium and heparin calcium:
  Because of heparin in the affinity of Ca2 + ions than strong affinity, Na + ions in the use of heparin, often in different organizations, especially in areas such as the blood vessels and capillaries cause calcium deposits, especially the large dose of subcutaneous injection, calcium chelation destruction of adjacent capillaries penetration, thus produce the phenomenon petechial hemorrhage and hematoma. The conversion of sodium to calcium may cause an imbalance of electrolytes in the blood.
  The difference between heparin sodium and heparin calcium application:
  Intravenous infusion patients generally use heparin sodium sealing needle, the effect is good, but patients choose subcutaneous injection, the best choice of heparin calcium, so that less adverse reactions.
  Heparin sodium can be used not only as an anticoagulant but also as a non-pharmaceutical reagent for blood collection and cosmetics. Different uses of heparin sodium has different potency, purity and impurity content, and heparin calcium is mainly used as medicine, which requires higher requirements.
  That's the difference between the two introduced by Heparins Manufacturer. If you want to know about Heparin Sodium Price, come to consult!